So you have things in your home that you love and want to show off, but you aren't quite sure how to display them, or how to get that professional touch stylists and designers seem to get. Well, I'm going to show you how — to get that polished look when styling your shelves and bookcases, and get the perfect vignette. What's a vignette, you ask? It's a fancy word for an arrangement or grouping of objects. Just a warning though, it can become addictive. I like to change things up and style my shelves every other weekend.
1. Tell your story.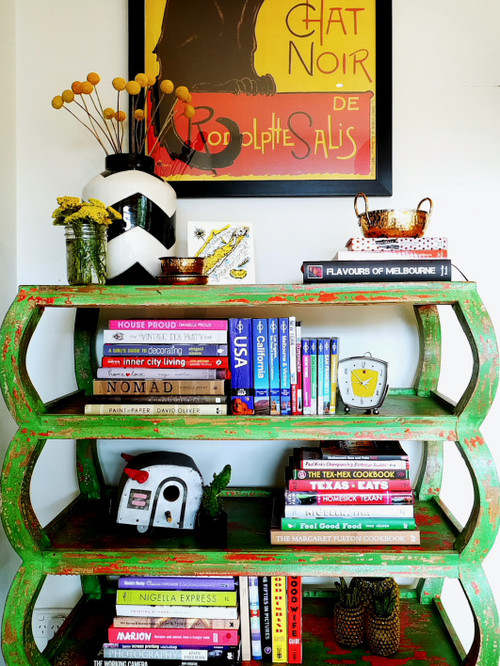 The most important thing to remember when styling things like bookcases or shelves is that it should tell your story and be filled with things you love.
If you stick to choosing things you love, a certain theme should start to appear — even if your style is eclectic, like mine. This theme makes your styled shelves or vignettes look well thought out and visually strong. Themes to consider are colors, patterns and objects within the same genre, such as travel or vintage.